Why we care about material handling:
P&H Casters is a member of MHI (Material Handling Industry of America), the nation's largest material handling, logistics and supply chain association for a good reason: our business revolves (pun intended) entirely around material handling in one form or another. When you place that carton of eggs in your shopping cart at the supermarket, you are engaging in a form of "material handling". When your helpful home improvement store associate loads your new refrigerator to hold those eggs onto a dolly to be delivered to you, that is also "material handling." When you pick up anything and move it from one location to another, you are engaging in material handling.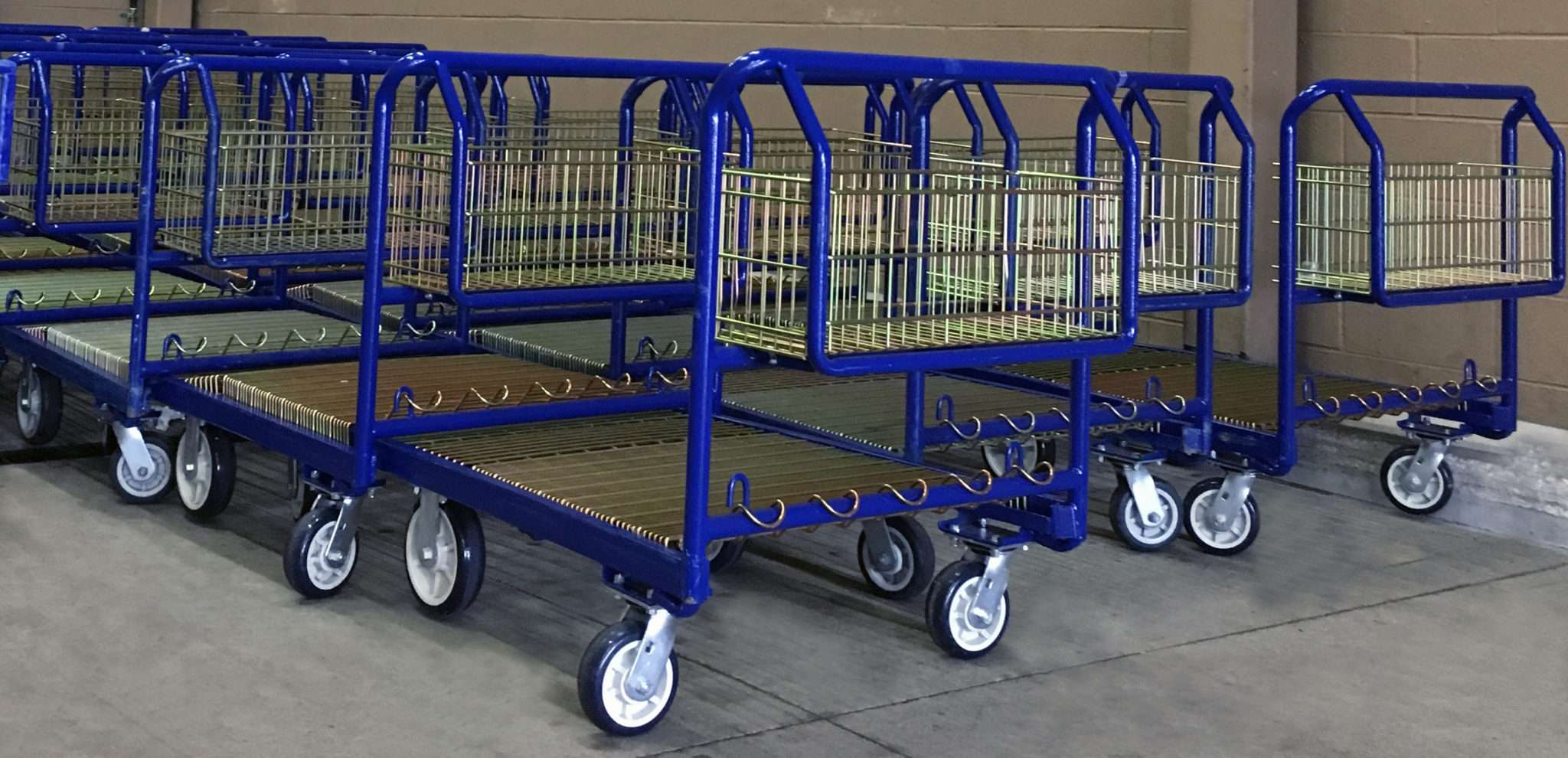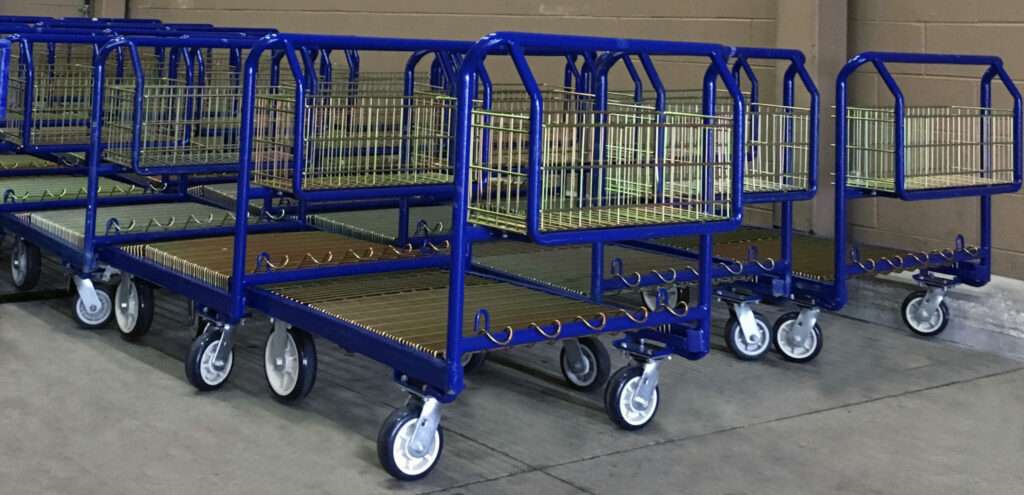 Material handling everywhere, all the time. 
According to U.S. Department of Commerce recent statistics, material handling, with its critical role in manufacturing and logistics, represents over 20% of the U.S. economy today.
Think about it: almost everything is transported on some form of material handling equipment.  It's estimated that over 700,000 people in the U.S. are currently working in dedicated material handling associated jobs.
What is one big thing that has spurred the growth in this industry?
Let's face it: when we want things in this modern world, we want them in Amazon Prime time even if the "order" is a new welding machine for our automotive repair business. Expectations for supply chain efficiency have risen for business purchases hand in hand with consumer purchases.
So what is one of the primary reasons that 2 day delivery from wherever it comes from to you house or business has become your standard expectation?
A hyper-efficient supply chain. And what underpins a hyper-efficient supply chain?
You got it: a well thought out system of material handling from source to destination.
A big part of making that system work is employing the most effective equipment to move goods. Selection of the right equipment considers factors that include:
Improving Efficiency
Using proper material handling tools and devices that help organize products and materials  to minimize misplaced items. This ensures it will take less time to retrieve products, saving time and money and increasing efficiency.
Reducing Product Damage
Improper movement and storage of products can result in product damage. Proper handling, using the best equipment helps reduce damage to products. Equipment must fit both the type of facility and the types of products that will be handled.
Improving Space Layout
Correct equipment selection can help ensure that space is maximized to improve efficiency.
For today's material handling companies (which includes virtually everybody in some way) efficiency is key. Keeping up with the growing expectations of consumers is essential in order to stay competitive. Our material handling products are a part of that solution. See what we have to offer you.
Find these and other material handling products by looking in the product applications or save yourself a trip (efficiency) and click the image below.