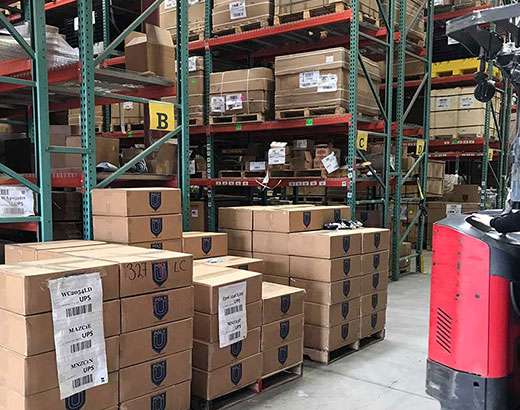 U.S. domestic orders are processed either out of our Arlington, Texas facility or our U.S. west coast operations located in Riverside, California. Our goal is to have orders processed within 24 hours of receipt.
We strive for a 1 to 3 day delivery window in the continental United States. Our preferred small package carriers are UPS and Fedx Ground and we offer several LTL freight carrier options to fit your budget and schedule.
Our commitment is to ensure that your products are shipped in the most timely and economical fashion to meet your need by date. All freight tracking information is transmitted to our customers by email. If you need an order expedited, please give us a call. We'll do our best to accommodate. We maintain a large inventory at our Arlington, Texas facility. International shipments and direct shipments are processed through our orders department. Please contact orders1@phcasters.com for inquiries regarding international shipments.
1376 / 2000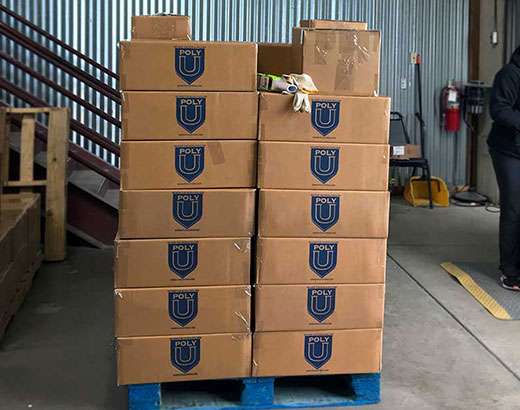 In the Dallas/Fort Worth area?
We are happy to make arrangements for you to pick up your order at our loading dock.
What you can expect from a P&H quote
A full-service price quote for the products you select prepared by our knowledgeable customer service team.
Support to help ensure that you are getting the best products for your application.
Specific pricing details and personalized follow up from our sales team to ensure that you understand our pricing and terms.
Fast answers to any product or pricing questions.
Thank you for your interest in P&H products!